The Shelf Bar
I love to include a bar in almost all of my projects, if the client likes to make drinks at home. A bar (though completely unnecessary, I know..) can be a sign of hospitality and a welcome to strangers and friends alike.
There are so many fun ways to have a bar in your home. Sometimes it's a easy and classic as a nice bar cart, and other times a more creative solution is either needed or presents itself!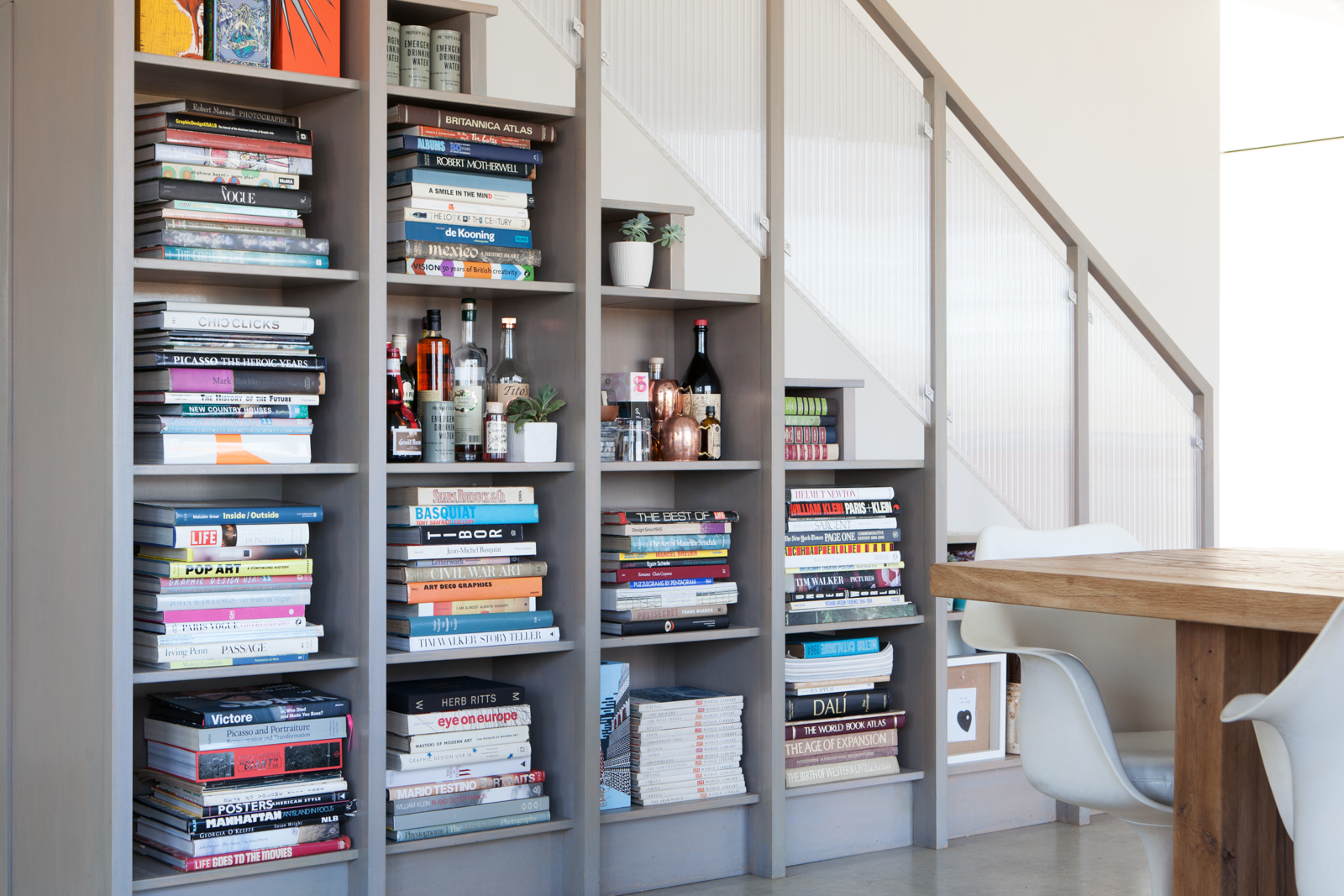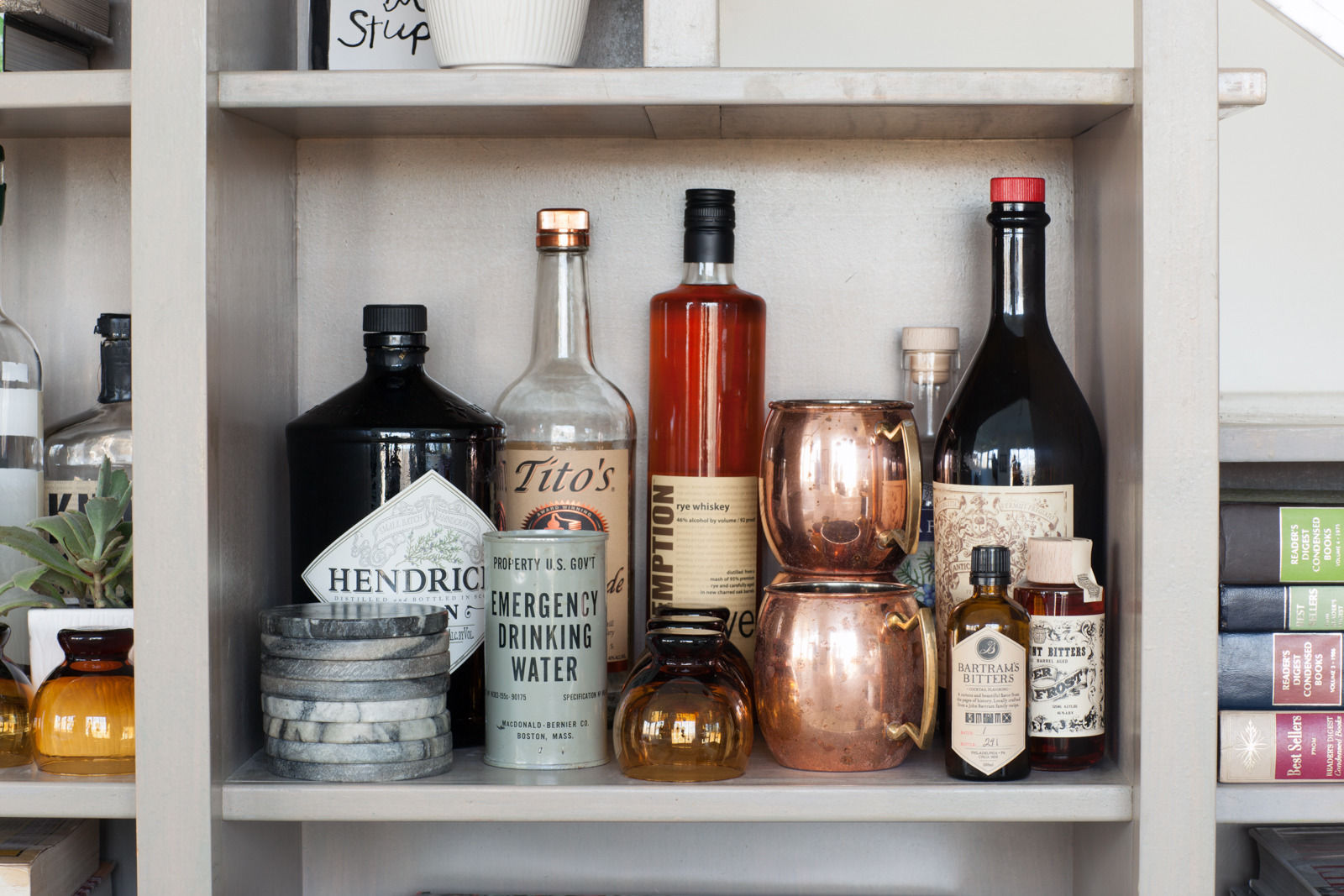 This house in Upstate New York  had amazing shelving that I wanted to highlight and tie into the room. They had plenty of room for books, and were wondering where they should put their favorite liquor bottles and pretty bar accessories, Voila!
My self proclaimed signature, the Bar Shelf, was born!
And liquor bottles are always so darn pretty too! Don't forget to mix in fun trinkets and random treasures to make it feel more personal. Don't forget, in case of an emergency, Drink Up!