Huntington Beach Stair Art
We commissioned artist Carolyn Kelly (instagram @ckmunny) to splash paint on the front steps and create a totally unique piece of art in the home. I love how it all turned out – this project definitely felt more like an Art Project than an interior design project! Ream about the process from the artist herself below – and follow her!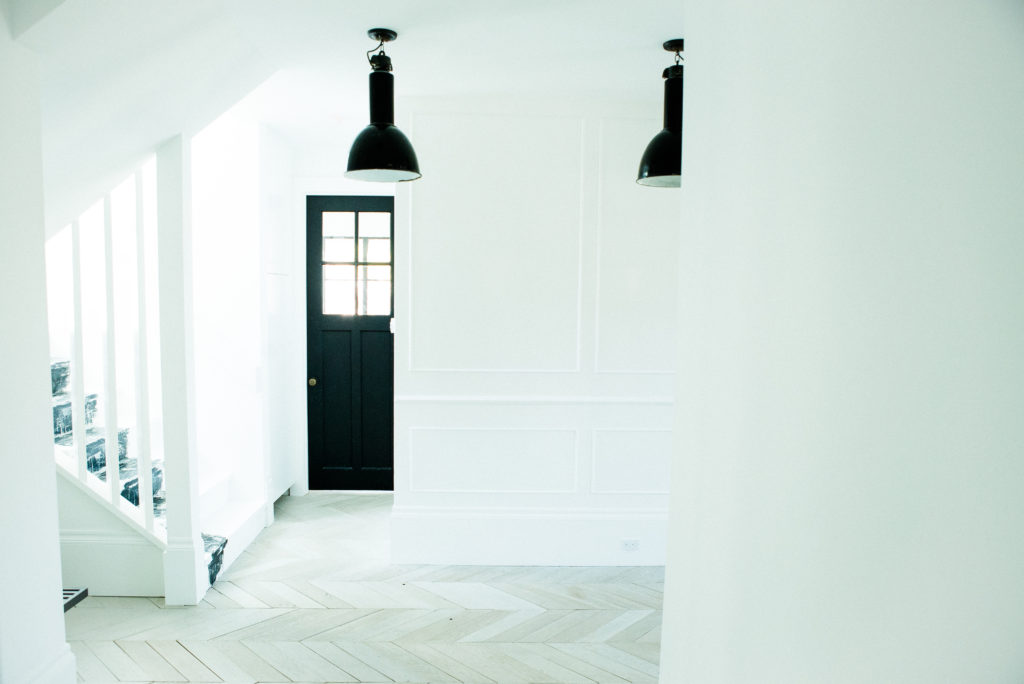 I like approaching each project like getting ready to make a custom made suit, there are similar considerations but the final outcome needs to fit exactly the space that it's in.
For the North Huntington Beach house, the way Leanne designed it, it has such a great combination of raw lived in pieces with texture and personality contrasted with clean lines and lots of space to show off the furniture/design elements chosen.
I used just black and white paint with a few layers of underpainting to give the stairs a rich texture story and a few tiny drawings + inscriptions hidden in the paint – you'll have to ask permission to go over to read them yourself!
I respect the owners for letting us try this crazy little experiment of having a ton of texture cascading down the steps that makes you just want to climb up them and explore the house. I love the idea of this house being the right amount of elevated taste without being pretentious, there will be kids running up and down the stairs adding more nicks and scuffs to the texture painted onto them…it's designed to age with the life of the house and the family that lives in it.
I live in San Francisco and was in LA doing some other work and jumped at the chance to paint in this house + hang out with my friend, Leanne. A project with her always means something fun, creative, a little scrappy and a lot of laughing. xx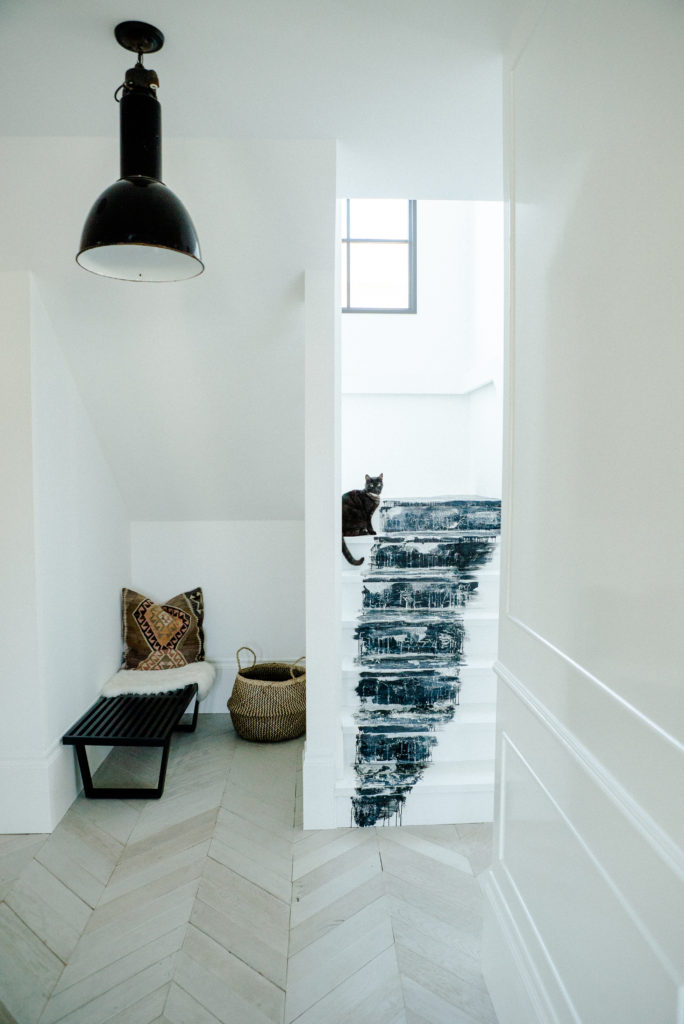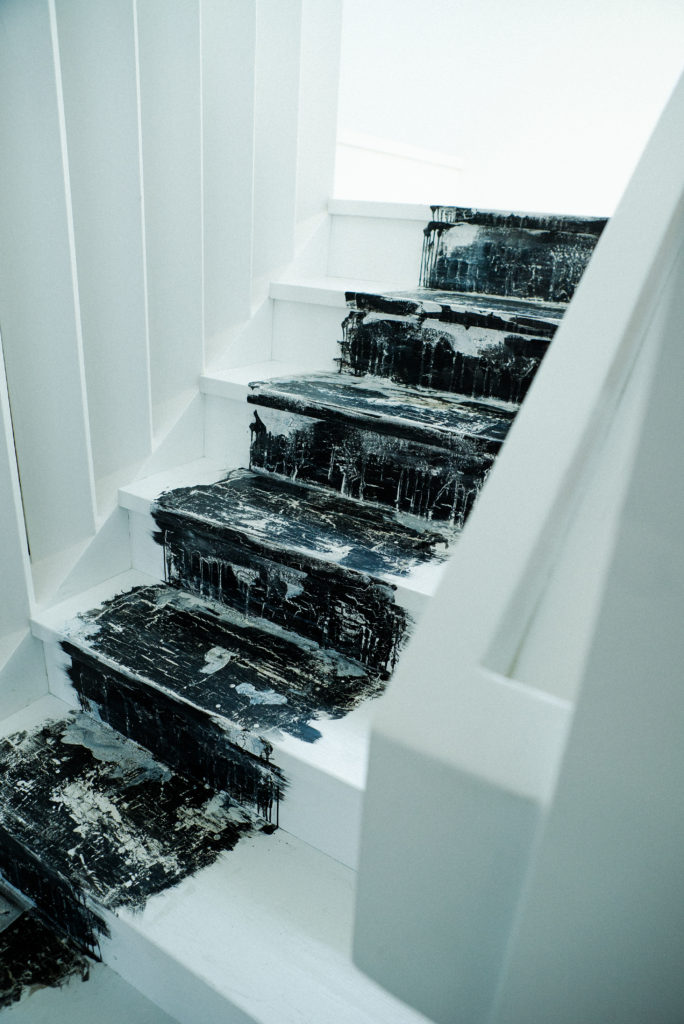 Carolyn Kelly is a designer/illustrator using pen & ink, and incorporating texture and pattern in her work. Three years ago she was living on the Galapagos Islands illustrating and teaching an eco-arts course and staring at animals on the coastline. Prior to island living she was Art Director for Aerie, lingerie brand for American Eagle. Carolyn also has experience as Creative Director of kids clothing company, Gymboree overseeing all the brand's creative. Currently she resides in San Francisco doing illustration + art direction work. She loves chocolate, cheese-its and sun.
Select Client List:
American Eagle, Aerie Lingerie, Bright Lite Magazine, Caterwaul Magazine, Don't Ask Why, Gymboree, Levi's Kids, Levi's Inc., Lauren Conrad.com, Pittsburgh Magazine, Pittsburgh City Paper, Skechers, Stitch Fix, Toms, Weave Women's Zine