CHASING LIGHT AND DRINKING WHISKEY WITH SHOP DOEN
10.10.16 Chasing light and drinking Whiskey with Leanne Ford, Photography by Phoebe Dean
It's rare in life when you meet someone and immediately connect with their energy and feel so lucky to have met them. Meeting Leanne was one of those moments for me. Her spontaneity, creativity, and life-loving attitude is addictive and infectious. She is the person who will text you "meet me at Chez Jay now" or try to convince you to leave on a plane for Marfa the next day, and I love it. She surrounds herself with good people, good music and good things. Her home feels like a reflection of her soul – never stagnate and filled with little bits herself – from the art to the many, many trinkets. She is 100% authentic in everything she does. Stylist and Art Director by trade, Leanne also rehabs and re-designs old homes, breathing new life into them (currently she is working on a 1908 Echo Park Bungalow – see her work here). I feel so lucky to share her with the DÔEN community through the afternoon I spent at her bungalow, chasing light and drinking whiskey. Read below for the 5 most inspiring women's biography reads according to Leanne along with more images of her and her home.
– Phoebe
"My Life in France" by Julia Child
// Julia Child didn't even know she could cook until she was 36. She didn't write her cookbook until she was almost 50. We are at an age where we think we know everything that we are good at and love to do. It's incredible to think that we all have some skill set or passion that we haven't even discovered yet! Julia was an extremely passionate woman, everything she did she did fully and with so much love and passion. I love that.
"Just Kids" by Patti Smith
// Patti CREATED who she is now. She saw other people doing what she loved and so she taught herself to do it. It's pretty wild to think at one time she wasn't setting out to be a singer. She was taking pictures, and drawing, then writing, and then put her writing to music… It was a gradual creative progression to how we know her today.
"The Portable Dorothy Parker" by Dorothy Parker
// Dorothy was a witty, feisty, pistol of a woman that wrote satire and smart wit in a male dominated world. Most of her writing was done in the 20s and it's still ahead of it's time today. Look her up!
"Saint Joan" by George Bernard Shaw
// Joan was the original strong rebel woman! She wanted to fight in the army for her religious beliefs, but as a woman, she wasn't allowed. So she did what we all do now… she cut her hair and dressed like a boy! She had her convictions and lived and died by them. Incredible.
"The Woman I Wanted To Be" by Diane Von Furstenberg
// We only know Diane today as a successful powerhouse of a woman. But if you read her story you see that she failed often and hard. But she had the gusto and drive to get up and keep trying and keep creating. She had a calling and she wasn't going to ignore that. No matter how many struggles she went through."
– Leanne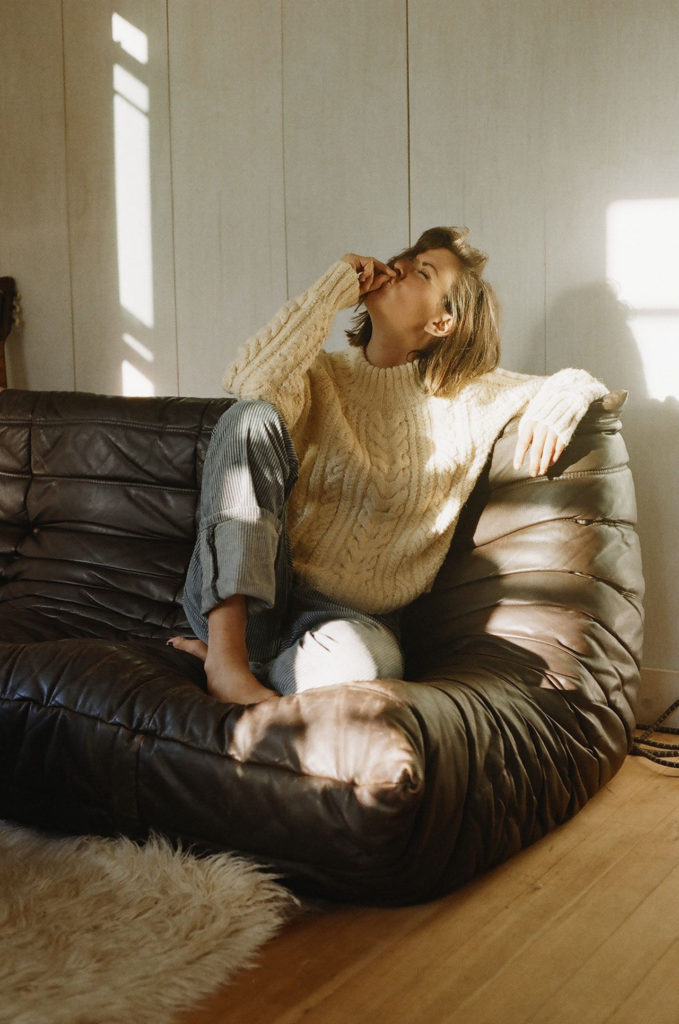 {Leanne wearing the Serena Sweater}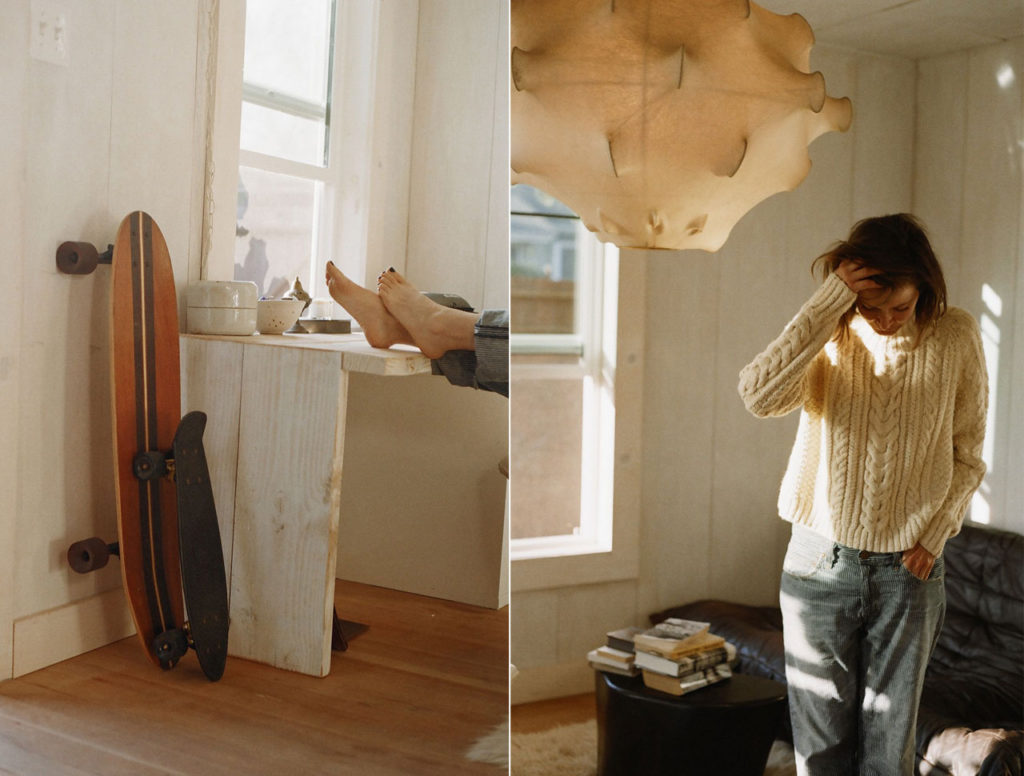 {Leanne's wearing the Serena Sweater}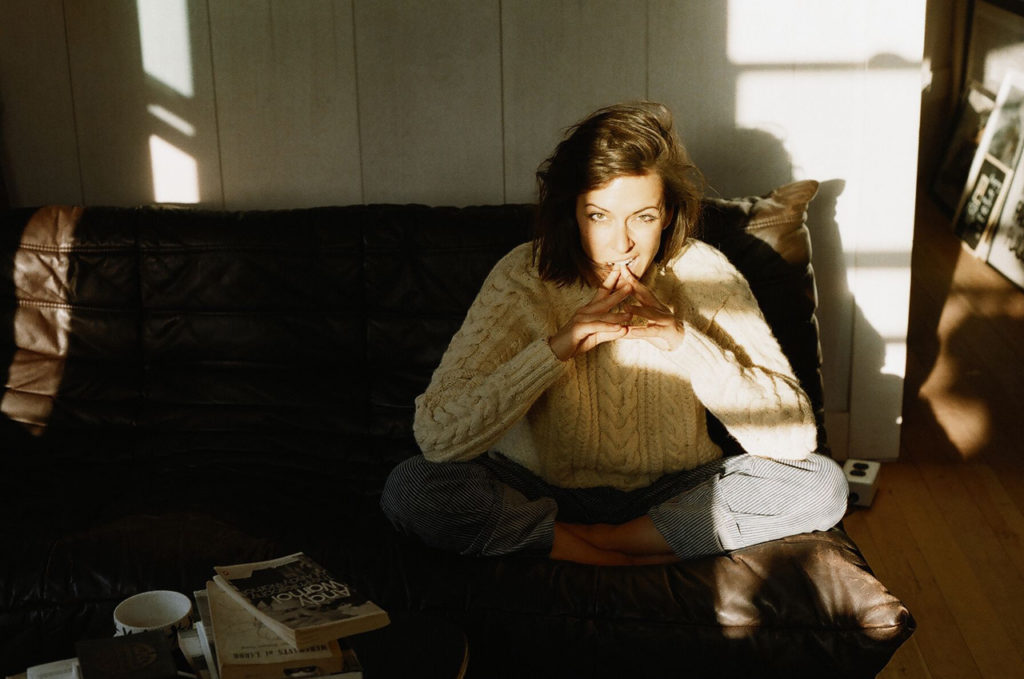 {Leanne wearing the Serena Sweater}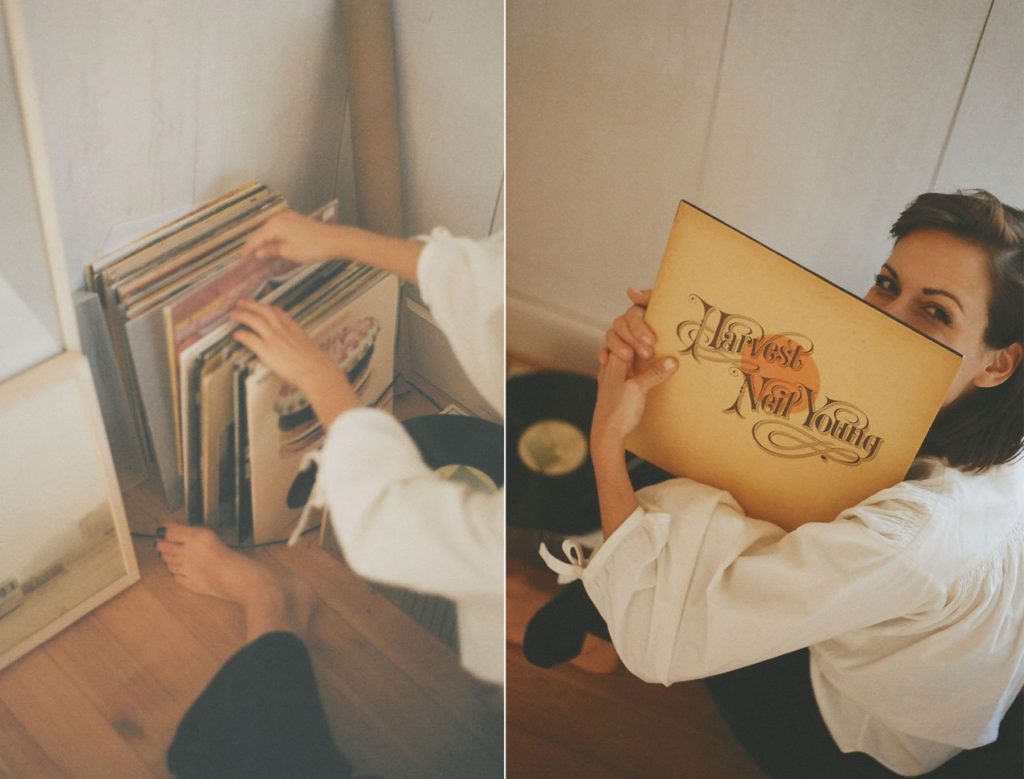 {Leanne wearing the O'Keeffe Blouse in salt}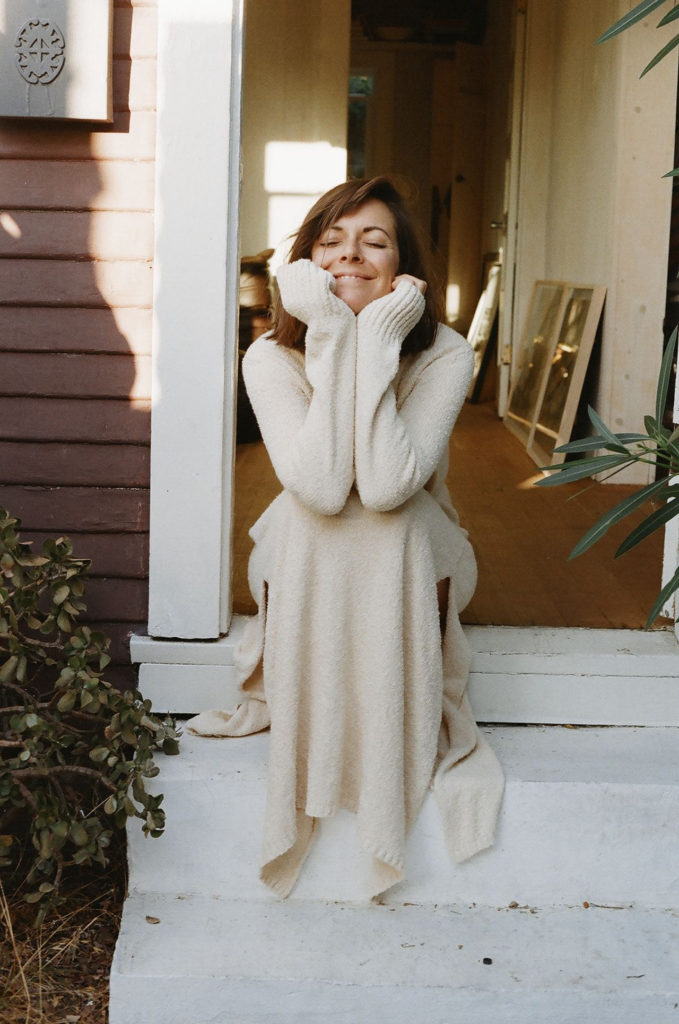 {Leanne wearing the Anka Dress in creme}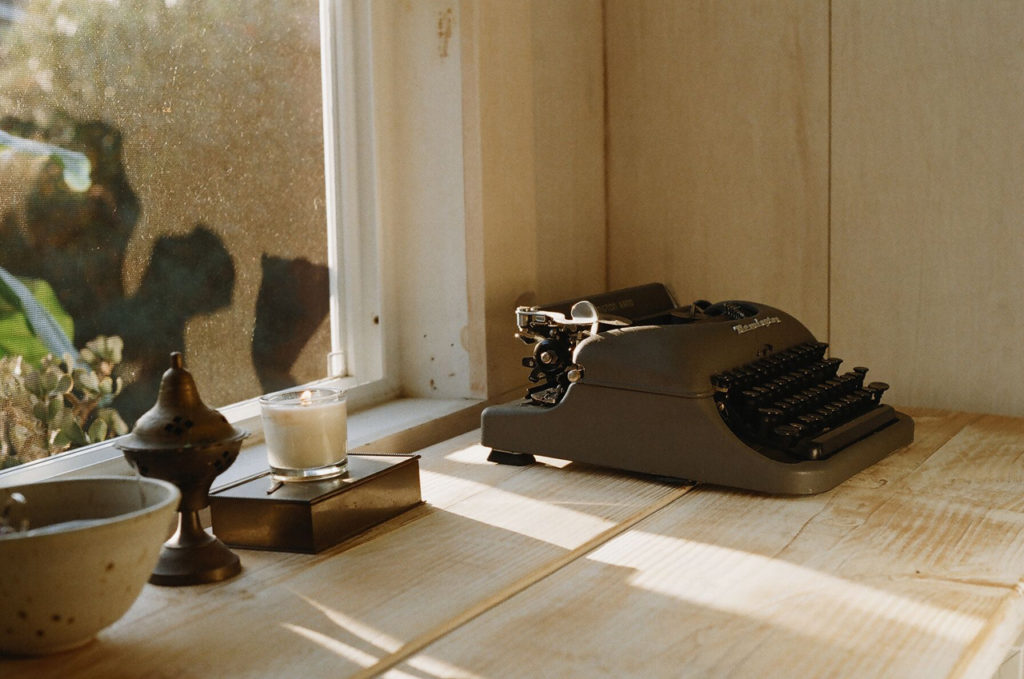 {Leanne's desk trinkets}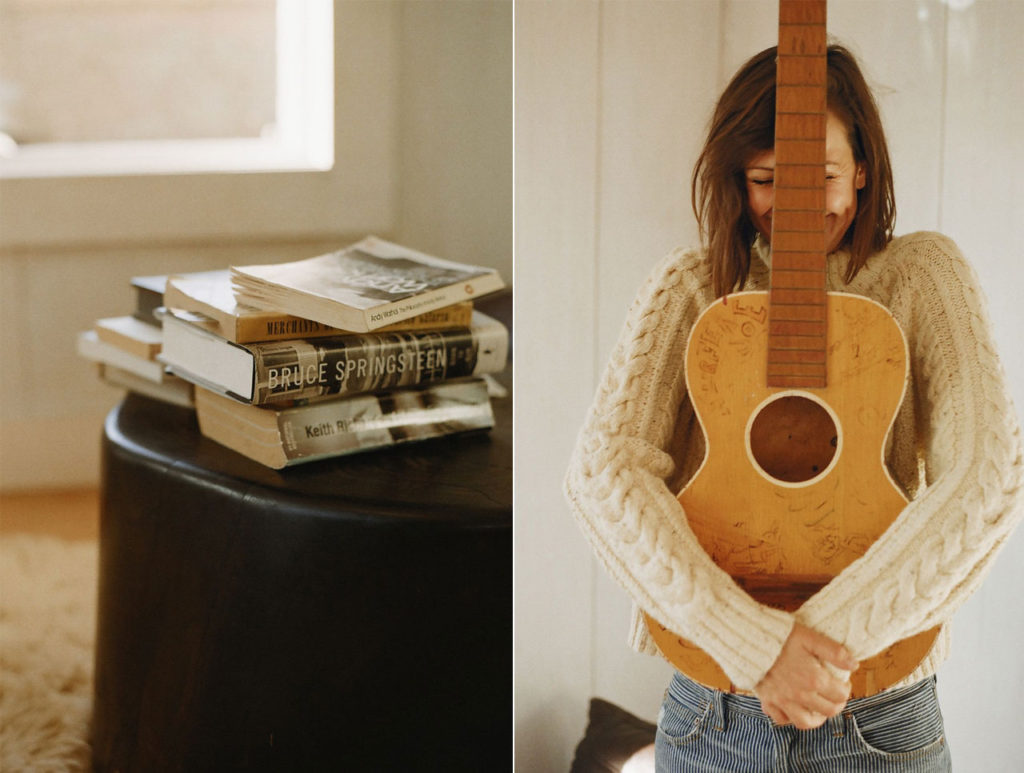 {Leanne wearing the Serena Sweater}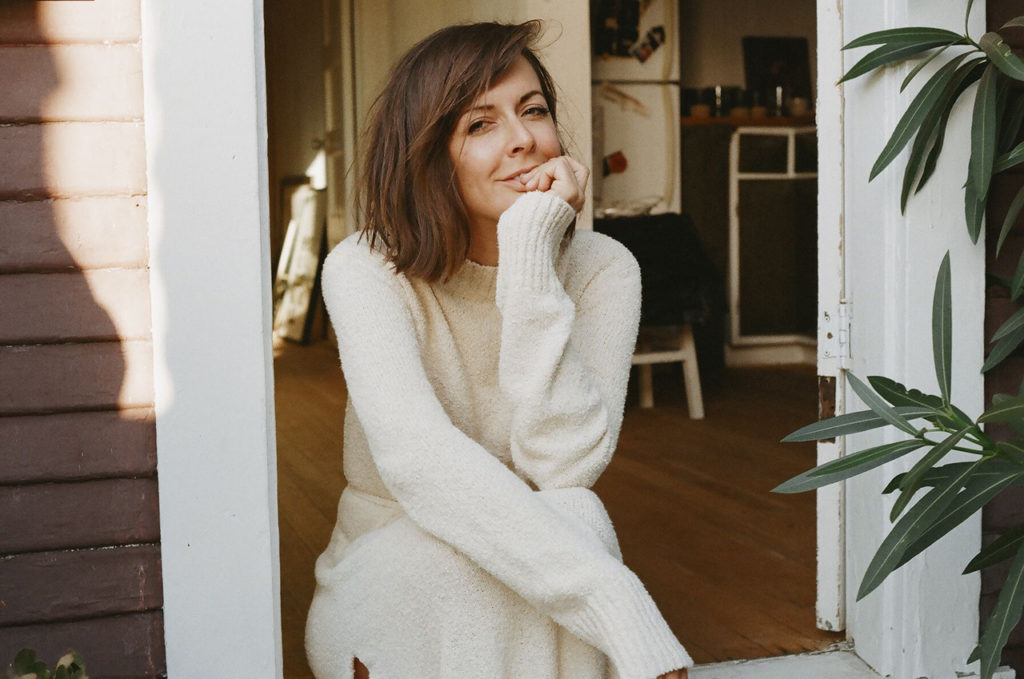 {Leanne wearing the Anka Dress in creme}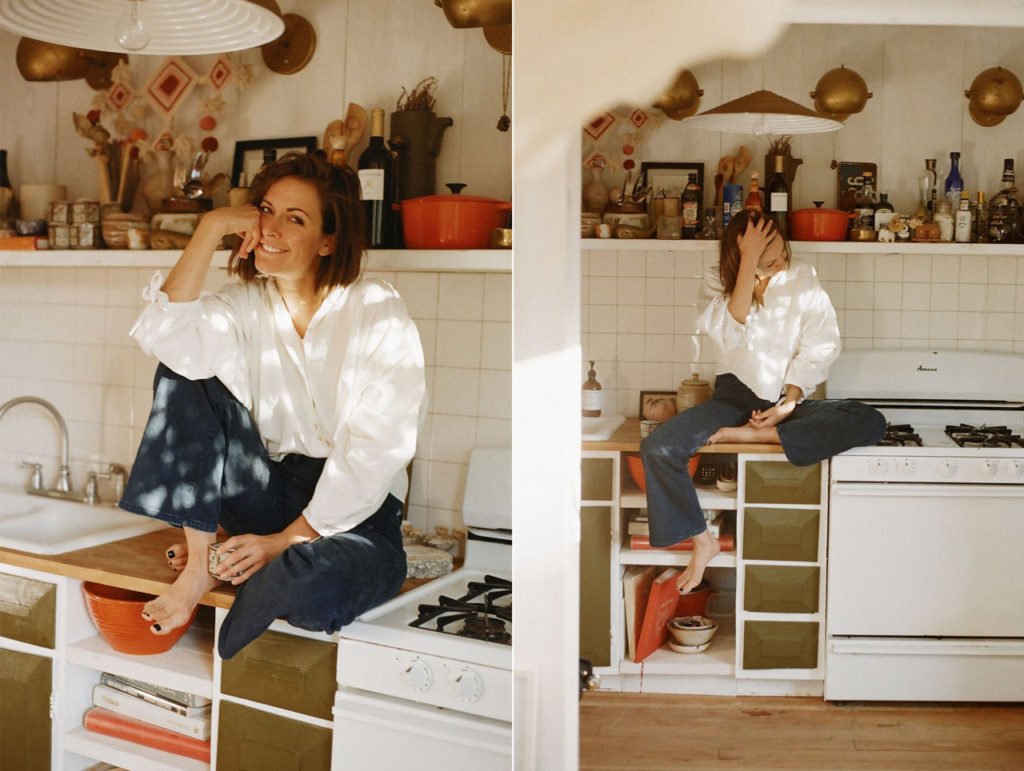 {Leanne wearing the O'Keeffe Blouse in salt}